Register
Login
Safer Gambling
Safer Gambling
Help
Help
World Cup 2022
Maximum Payout
Maximum Payout
Every "Bet" is subject to a maximum of winning determined by the "Company".
The maximum win may be less for each bet type offered by the company. All maximum winnings limit applies to each customer, or group of customers betting together, betting the same or similar combination of selections, even if it is done in a series of Bets, in a series of prices, in a number of days, using different usernames.
Should the Company has reason to believe and considers that a number of bets have been placed in this way, the total payment of all those bets combined will be limited to one single maximum payout. The Company has the right to restrict the maximum winnings on any customer.
The maximum payout limits per customer per day are as follows:
€ 100,000 for Final results (1 X 2) for all football matches outside Cyprus
€ 20,000 for Bet on one (1) or more Cypriot matches in any type of Betting
€ 50,000 Live Soccer Betting (Live Betting)
€ 5,000 for all Cypriot B and C Division games in all bet types
€ 15,000 for All Other Sports
€ 15,000 for All Other Sports

Support
Safer Gambling
Safer Gambling
Company
Gambling can be addictive. Play responsibly.
Access to persons under 18 years of age is strictly prohibited by law.
License
in2bet.com.cy is operated by, I.T.S. Infinity Technology Solutions CY Limited, Arch. Makariou III, 80 ,Panou Englezou Building, 5th Floor Flat/Office 500, 1077, Nicosia, Cyprus, HE399558, is licensed and regulated by The National Betting Authority of Cyprus.
(License Number: B016) - Valid from: 10/2/2021 - 9/2/2023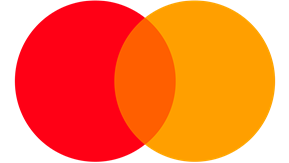 © 2022 in2bet.com.cy. ALL RIGHTS RESERVED.