Register
Login
Help
Help
Safer Gambling
This policy was last updated on: 10th February 2021
This policy was last updated on: 10th February 2021
In2bet recognizes the need for a responsible attitude towards gambling and we want our players to have fun. For a minority of players, however, gambling can become an addictive behaviour that can lead to a number of problems. Gambling should be considered as a form of entertainment and should never be a burden on your life and the lives of others around you. Nothing should hinder your enjoyment at in2bet, so bet responsibly.
You can talk to Customer Service for further assistance at any time.
Advice for Safer Gambling
Gambling is a form of entertainment. Here is some advice on how to protect yourself:
Don't look at betting as a way to make money
Always bet only the money you can afford to cover losses
Never chase losses
Set a money limit
Set a time limit
Don't bet when you are depressed or upset
Balance your time in gambling and other activities
Gambling and alcohol are not a good combination
Warning Signs that of a gambling problem
Here are some potential signs that you have a gambling problem:
Continuous thinking or continuous discussions about gambling
Spending more time or money on gambling than you can afford
Finding it difficult to control, stop or limit gambling
Feeling empty or lost when not playing
You are mostly betting to chase losses or as a way out of your financial problems
You borrow money, sell things and commit crimes in order to gain money for gambling
Increased debt, unpaid bills or other financial problems due to your gambling
You gamble until all your money is gone
You need to play with larger amounts of money or for longer periods of time in order to have the same feeling of excitement
You experience intensely strong feelings from winning and you feel down when you lose
You gamble in order to avoid your personal problems or to relieve your feelings of anxiety, depression, anger or loneliness
You get annoyed more easily or have less patience when you engage in you daily routines
You have quarrels with friends or family over money and gambling
You refuse to talk about gambling with others or lie to cover it up
You hide accounts, warning notes, gains or losses from your partner or family
You engage in gambling instead of being in family or other social functions
You neglect your work, family or home responsibilities due to gambling
You feel suicidal due to the negative effects of gambling addiction
Preventing Gambling by Minors
It is illegal for anyone under the age of 18 to open an account or bet on the in2bet webpage. The verification systems we employ will help us prevent minor users from accessing the in2bet webpage. Any provision of inaccurate or dishonest information about the age of a player will result in the return of all deposits and the seizure of any profits.
Parental Control
If you share devices with your children, we recommend that you use parental controls to restrict their access through the following websites:
Restricting Access to Minors
To ensure that minors do not have access to our website, we advise you to use the following precautions:
Use child protection software to block gambling websites
Do not leave the computer unattended when you connect to our website
Do not share your bank account details with minors
Do not activate the "Save password" option on the login screen
Create a separate profile for minors on computers
Setting Limits
Setting limits is an effective way to manage time and money spent on gambling. This is something we strongly recommend and encourage everyone to do. Set reasonable and sensible limits according to your needs and finances.
All registered players will have the right by electronic notification to:
Set the betting limit for a specific period of time
Set a maximum loss and / or damage limit for a specific period of time
Set the time limit within which they can bet
Exclude themselves the possibility of gambling, either for a specific period or indefinitely
Reduce the limit or increase their period of exclusion with immediate effect upon receipt of the relevant electronic notification
Withdrawal of a limit or any amendment to it that results in reduced player protection can only take effect seven (7) days after the Company receives the player's electronic request, while any amendment that leads to increased player protection will have immediate effect upon receiving the relevant electronic request.
Deposit limit
It allows you to set deposit limits to manage your expenditure within a certain period of time. Research has shown that when players decide how much money they will have available before they start playing, gambling problems are greatly reduced.
Loss limits
It allows you to set the maximum amount of money you can possibly lose in a given period of time.
Session limit
It allows you manage the time you spend playing on the site.
Betting limits
It allows you to set the maximum amount of money you can bet on a specific time frame.
Timeout
If you wish to take a short break from all gambling activities, you can take "Time Out" for a period of time through our website or by contacting the customer support team via email or live chat.
Account deactivation
If you feel that the game is no longer a form of entertainment for you or that you may be at risk of developing a gambling problem, we urge you to use the automatic blocking tool that prevents you from playing on the in2bet webpage for a specific period of time, or on indefinitely.
If you want to set limits or deactivate your account to keep your betting in check, please select:
A betting Account Menu
Αn Account Settings Selection
Set Limits or Deactivate the Account
Or contact the customer service department for help which is available 24/7.
Getting Help
Gambling addiction, also known as compulsive gambling or gambling disorder, is a disorder controlled by impulses. Compulsive players cannot control their impulse to play, even when it is harmful to themselves or their loved ones. If you are worried about your game in any way, we urge you to get help right away. Contact the following websites for independent and non-judgemental advice:
The Safer Gambling Website operates and is managed by the National Betting Authority. The www.safergambling.gov.cy webpage provides advice, services and important information on gambling addiction. Specifically, it provides advice for those who are negatively affected by betting as well as information on responsible betting, self-protection measures, treatment of addiction and a lot of other important information about Responsible Gaming. Furthermore, it affords its visitors the opportunity to determine the type of their addiction (if and when it exists) through a questionnaire as well as the ability to use an application on the website to help them manage their finances. This website offers support and advice to those affected by gambling addiction and offers Direct Help Lines for free assistance to people of all ages as well as family and friends.

Support
Company
Gambling can be addictive. Play responsibly.
Access to persons under 18 years of age is strictly prohibited by law.
License
in2bet.com.cy is operated by, I.T.S. Infinity Technology Solutions CY Limited, Arch. Makariou III, 80 ,Panou Englezou Building, 5th Floor Flat/Office 500, 1077, Nicosia, Cyprus, HE399558, is licensed and regulated by The National Betting Authority of Cyprus.
(License Number: B016) - Valid from: 10/2/2021 - 9/2/2023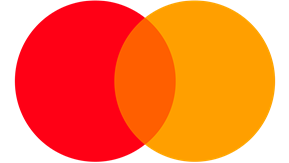 © 2022 in2bet.com.cy. ALL RIGHTS RESERVED.